MARCH-MAY 2016
VALMIN CODE 2015 ROADSHOW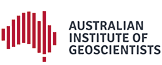 The VALMIN Committee, in collaboration with its parent bodies (The AusIMM and AIG), will be conducting an extensive program of seminars around Australia, to build industry professionals' understanding of the VALMIN Code, 2015 Edition.
These important professional development seminars will support the effective implementation of the revised VALMIN Code.
MARCH 2016
Project Evaluation 2016 Conference: Good Practice and Communication
The new VALMIN Code (2015 Edition) will be a key focus at the Project Evaluation Conference 2016 being held in Adelaide on 8-9 March 2016. The conference will feature a keynote presentation by VALMIN Chair Louis Rozman, and a panel discussion involving VALMIN Committee members. Discounted registration is available to AusIMM and AIG members. More information: http://www.projectevaluation2016.ausimm.com.au/.
APRIL 2012
17 April 2012, Brisbane
To download presentations and view photos from the VALMIN Seminar Series held in Brisbane, click here
OCTOBER 2011
18 October 2011, Perth
To download presentations and view photos from the VALMIN Seminar Series held in Perth, click here
---
For further information please contact:
AusIMM Events
The AusIMM, PO Box 660, Carlton South, Victoria Australia 3053
Email: conferences@ausimm.com.au | Telephone: +61 3 9658 6100